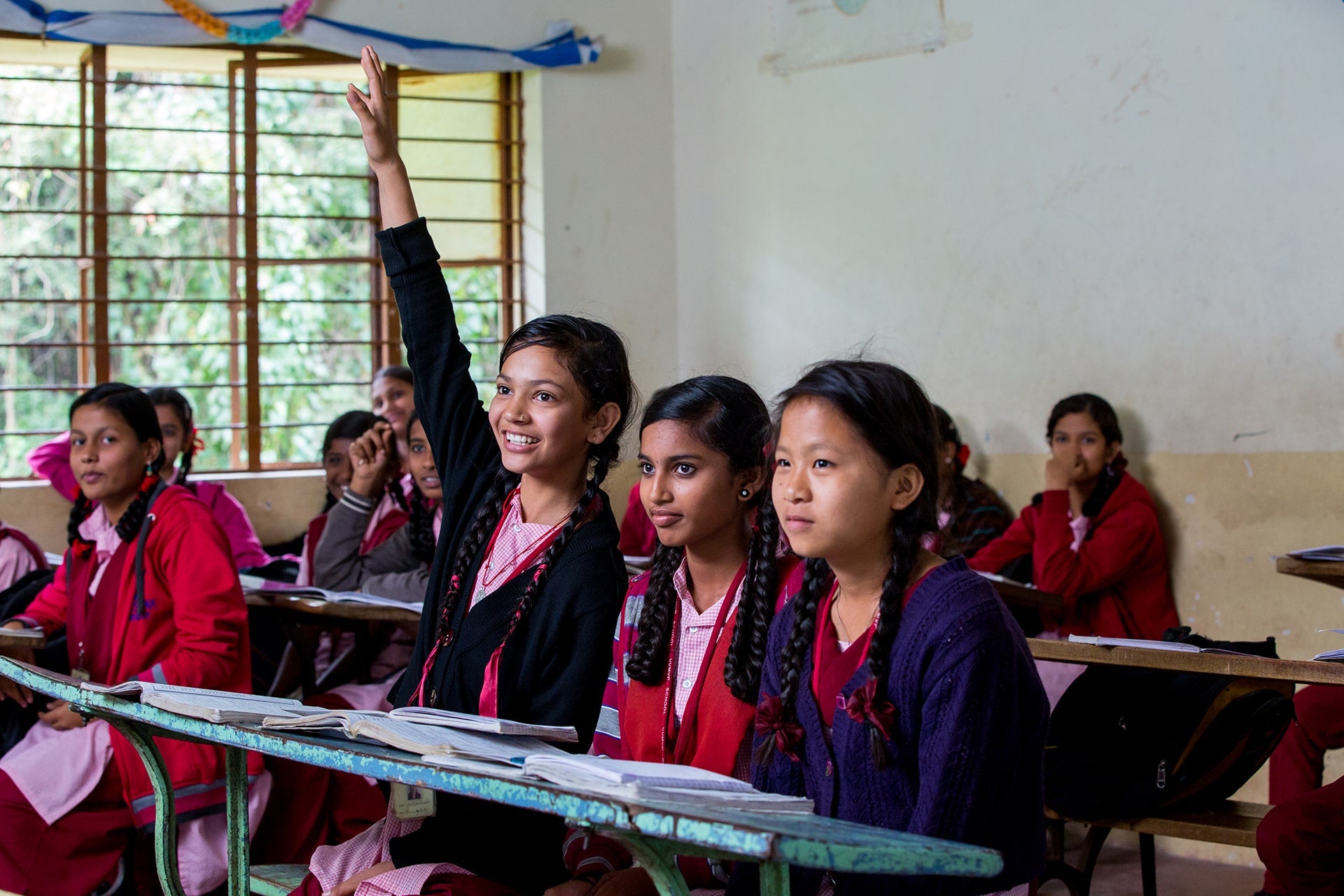 What is the 'Gift A Smile' Project?
A smile is an expression of joy and celebration. Happy and smiling children not only infuse an infectious smile on our faces but are also a sign of a healthy and happy society.
Ever felt a void seeing children being deprived of the basic necessities of life?
Here is an opportunity to contribute to an education program for those that would value it greatly and give them an opportunity to blossom. Through education, the program can undo the self-perpetuating cycle of hunger and poverty for many underprivileged children across the country.
With every purchase you make on srisritattva.com , Sri Sri Tattva makes a special contribution to the Gift A Smile project.
Gift a Smile is a fund raising project for the Art Of Living Free Schools that provides free value-based holistic education for these children, thus bringing smiles in their lives. The project, under the aegis of The Art Of Living (Ved Vigyan Mahavidyapeeth Trust), is an innovative school and service program for children and their communities in rural India that is committed to making holistic education accessible to them.
The funds are used for...
• Balanced meals during school days.
• Regular medical check-ups and treatment.
• School supplies like textbooks, notebooks, pencils and other essentials.
• School uniforms.
• Transportation facilities for the students.
• Salaries for school staff and teachers.
If one wishes to bring long-lasting reforms in any society, education is the way to do so. That's why Gift a Smile – the education program for underprivileged children is a dear project for many across the globe. You can contribute and support the education of a growing list of children who presently study in over 702 schools across over 22 states in India.
A Holistic Approach for Transformation
ALL ROUND CHILD DEVELOPMENT
Besides academics, personality development programs, daily pranayama & meditation, a host of extra curricular activities are practiced.
TEACHER - THE CHANGE AGENTS
Teachers are trained in methods of holistic education, pranayama and meditation practices and made to participate in community development programs, making them agents of change.
COMMUNITY DEVELOPMENT
Conducting yoga and pranayama programs, health and hygiene awareness camps and continuous communication with parents, helps bring about a positive environment for the children to be nurtured in.
RESULTS
100% results, Zero Drop outs and more than 90% attendance.
Here's how you can be involved.
You may wish to contribute towards the project to fund books, uniforms, mid-day meals, transportation or sponsor education for a year.
Know More & Donate Now
Growth Footprint
Growth Chart for Schools across India

80,000+ Students | 982+ Schools | 1300+ Villages | 22 States

Know More and Donate Now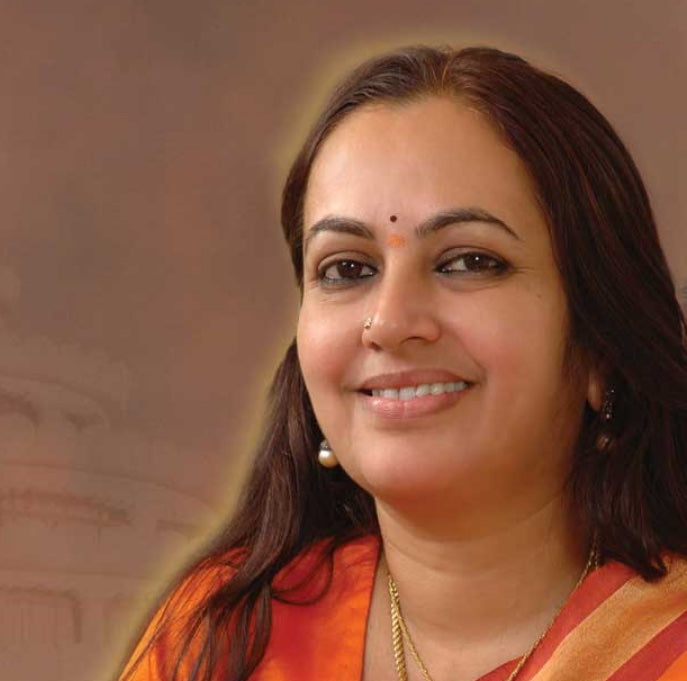 Chairperson
Smt. Bhanumathi is the Chairperson of Woman welfare and child care programs of the The Art of Living, a not-for-profit, educational and humanitarian NGO engaged in bringing stress relief and service initiatives in 152 countries. She has deep roots in spirituality and a broad vision for service to humanity. For over three decades she has been committed to bringing a positive social transformation with a focus on education, environment and women empowerment. Enabling people to handle their negative emotions and stress with meditation and breathing techniques, she has helped them regain their self confidence and come to the forefront to take responsibility for a harmonious society through service.
Bhanumathi is a meditator. Under the guidance of Sri Sri Ravi Shankar ( her brother and Spiritual Master) she started teaching meditation as well. She firmly believes that the complete blossoming of the individual potential can be attained through spirituality, through meditation. Her workshops have brought an experience of deep inner peace to hundreds of participants worldwide. Meditation is the journey from the head to the heart. Through meditation she has helped thousands of hearts to heal and experience the connection with the inner -Self resulting in an un-shakable confidence in themselves and a sense of belongingness with society.
Smt. Bhanumathi instituted the "Gift A Smile – Care-for-Children" program, which provides value-based holistic education for underprivileged children from rural, tribal, and slum areas free of cost. There are 702+ schools in 22 states of India educating over 70000+ children with a special focus on the girl child.
Stories of Transformation
It was on 21 October, 2011 that the maiden voyage of the Namma Metro in Bangalore, saw 21-year-old Priyanka N piloting the train. As the first technical diploma holder from her village, Priyanka has been using her newfound recognition to promote education. "My village people are so proud of me that...
Read more
Ridalin Lyngdoh Lyngkho was born in Meghalaya in the north-east region of India. Her mother died when she was two months old and father died when she was six. After loss of both parents, her relatives adopted Ridalin and her brother and sister. She grew up in an environment where...
Read more